Bio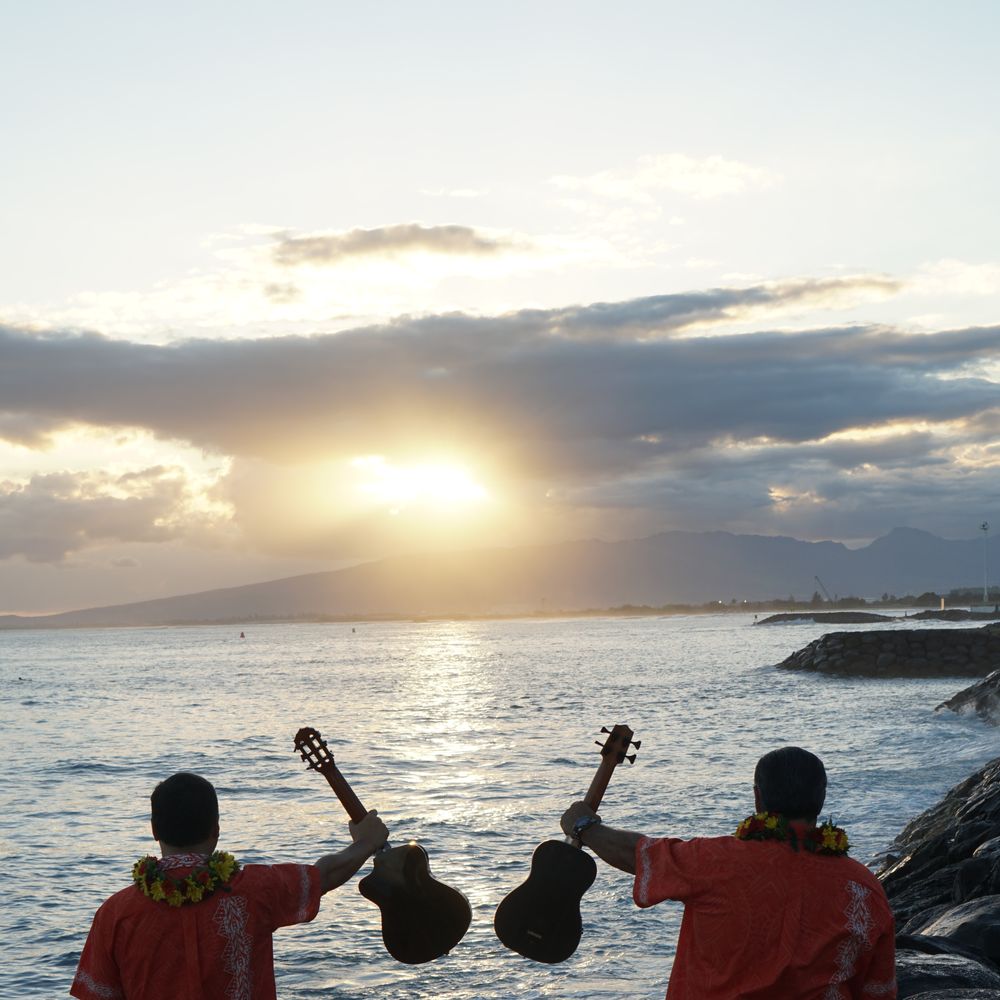 Backstory
Add a subheading
This recording project is the culmination of two very different journeys. One Journey began in Pauoa Valley and the Kamehameha Schools, the other in Los Angeles California and the Kalani Islanders. 
     Zanuck was born in Honolulu and raised in Pauoa Valley. He was educated at the Kamehameha Schools, eventually graduating from Cal State Northridge with a degree in Music. He then launched an amazing musical career that has spanned 40 years. During that time he has performed with some of the best musicians & singers in the world. He has played with the very best in many different genres, Hawaiian, Jazz, Rock & Roll, Big Band, Pop, etc. His ability to play many different styles continues to amaze me to this day. 
      My own journey began in California. Born and raised in Los Angeles, California, one of the only connections I had to my Hawaiian culture was the music. I learned to sing, play & dance while a member of the Kalani Islanders. I experienced the Hawaiian Renaissance from a great distance and voraciously listened to every album of Hawaiian music repeatedly. Forty years later I reflect back, amazed at how quickly it flew by and how grateful I am for all the wonderful experiences. It's hard to believe I'm now a member of one of those groups that I listened to so many years ago: The Makaha Sons.
     Zanuck and I met in 2004 while doing a gig at the Honolulu International Airport. We hit it off immediately, and soon made an agreement, I would help him learn Hawaiian Music and he would help me become a better musician. This has led to a wonderful friendship and an exhilarating musical collaboration 
    These songs are the ones we've heard since childhood. We wanted to pay tribute to all the musicians, singers, dancers that performed these classics song by doing these songs in our own style and yet still in a manner that would make our Makua and Kupuna proud. We hope you enjoy our performances in our newest project  Hawaiian Classics.